Credits
Credits Updated as of January 2017
Very busy since the last update on this site nearly two years ago! Divided about 60% Corporate Videos, 20% Television Shows and 30% Documentaries: Here's a few representational highlights:



Astellas Pharma, American Association of Neurosurgeons, Radiological Society of North America, American Heart Association, Medical Media Group, Leukemia Research Foundation, Genentech, Northwestern Medicine, plus complex training videos for the Food & Drug Administration on laboratory procedures. Several web commercials for individual doctors' practices.

More episodes for The Doctors TV show as well as American Health Front TV show and an episode of Chris Hansen's new series Crime Watch Daily which required an armed off duty cop bodyguard assigned to me. More Dr. Phil TV shows also. News segments for Chicago's favorite fast casual restaurant chain Portillo's! Spots for Jaguar, Land Rover, Jeep and Lexus.



Lots of corporate videos including HR recruitment videos for Crate & Barrel, Pepsi, Kraft Heinz and Rust-Oleum. Sales promos for the world's largest agricultural supply company Agrium, Ornaments.com and several start up entrepreneurs. Various other unique projects such as an anti-trust training video for Seko Logistics and several professional speaker sample reels. Filmed several conferences including for Wolter Kluwer publishing. One highlight of 2016 was helping a childless couple find a child to adopt by producing a shot documentary..
I look forward to 2017 and hope to help you achieve your goals through the power of professional video!
Credits as of January 2016
Very busy since the last update on this site nearly two years ago! Divided about 60% Corporate Videos, 20% Television Shows and 30% Documentaries: Here's a few representational highlights:



TELEVISION
MSNBC: Two pilot episodes of a new series titled "Heist" about bank robberies across the country. Other television includes many Midwest episodes for The Dr. Phil Show, for NBC's Meredith Vieira Show a segment on Chicago's most dangerous block for gang related deaths, for Discovery Health episodes of "Diagnosis Unknown",  a TV special on the 5th anniversary of Michael Jackson's Death, for Japan's Fuji Networks shows on energy and oil, several episodes for Animal Planet's "Bad Dog" and Travel Channel's "When Vacations Attack" (fun!), FOX TV new series "Earth 2050" one episode about training ex-cons to raise bees on the sides of O'Hare's runways and future gadgets to save our planet, pilots for a new reality series on "Crazy Billionaires" where I flew on many private jets. Infomercials for ARTAS hair transplant by robot and several doctors' practices infomercials for Medical Media Group TV. Political Ad for a candidate running for state's attorney and for Russian TV a segment on Sally Ride and episodes for their hit series "Wait For Me".
MEDICAL & LIVE EVENT VIDEOS
A lot of my work is medical and healthcare related, whether it's live convention coverage or training and marketing videos. Some examples: for Philips live coverage during the Radiological Society of North America's convention at Chicago's McCormick Place of the latest research in imaging. For the American Association of Neurological Surgeons I filmed many of their top doctors for their annual show, also several years in a row. And for the American Academy of Physician Assistants I filmed thought leaders for their show. Quite a bit of shooting for the pharmaceutical industry: Astellas, Embrel, Abvie, and sales and training videos for Amaji Medical Software, Patient Power, Orion, Northwestern Medical, Rush Hospital, Dimensional Fund Advisors, Everist Genomics, NorthShore Health Systems, Patient Power, MacNeal Hospital among others. I know my way around doctors, labs and patients. Besides the above health related companies I have been doing many trade show and meeting videos such as Futures & Options Industry Association, Fabtech, Housewares Show, MacMillan New Media. Often doing daily PR news releases.



CORPORATE, MARKETING, TRAINING & WEB VIDEOS:
Travelled the country this summer for Y&R Advertising filming CEO talks. Lots of IT sales videos for companies such as Optimize, Sisense, InfoTier, CompTIA, Tigerpaw, EMIDS, Microsoft and Survey Monkey. For Visa a series of user education videos for the web on their new cash card, and for the U.S. Navy a training series on their new salary disbursement option. For Carnival Cruise Lines videos on shopping once docked, for the States of TX & OH a series of 10 videos teaching the public and food retailers about their new food benefits systems. Allstate I shot an infomercial on annuities, Kraft, Sears, Prudential Insurance, Pepsi there were quite a few in-house videos. Also a series of training videos for the FDA.
DOCUMENTARIES
A love and specialty of mine is shooting documentaries. Since the last update some of my clients have been the Thurgood Marshall College Fund, Loyola, a TV full length documentary on " Hemingway's Early Years", documentary on "Mies van der Rohe's Disciples", fund raising documentaries for Childrens' Memorial Hospital, Jewish United Fund, Marist High School, Leukemia Research Foundation, Victories For Men among others.
FOREIGN LANGUAGES
Many of the above I also produced and they required foreign translations, narration and subtitles. Since the last update: Somali, Indonesian, Malay, French, Canadian French, Portuguese, Spanish and Korean.
Credits as of January 2012


TV SHOWS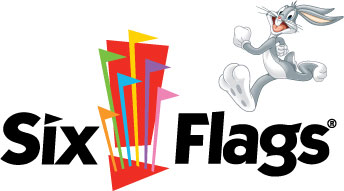 Two one hour homicide mystery shows for TruTV, a half hour show for NBC sponsored by BMW on the Evans Scholars program, a Dateline episode "Bears Girlfriend Murdered",  AARP public service announcement, spots for Six Flags Great America, Animal Planet's "Attacked on Vacation!", Travel Channel's "Gorilla Rescue", reality show pilot for Upscale TV's "Platinum Weddings" and a public service announcement forAdopt-A-Pet.
CORPORATE

Two JPMORGAN CHASE customer training videos, for Crate & Barrel several sales training videos, BBDO pitches to large clients, Dept of Homeland Security on a speed up process for frequent international air travelers, Hollister Woundcare several speaker support videos, Alactel sales video, sales videos such as for Hydro Aluminum, LOTS of IT videos for companies like: Intel, Microsoft, Cisco, Insight, CheckPoint Softwareand Autodesk. Medical such as Abbott Labs, Nurses United, Childrens Memorial Hospital, North Shore Hospitals CEO shooting, focus group for Ann Taylor clothes, internal corporate communications for Sears, Pepsi, US Foods & Kraft.
DOCUMENTARIES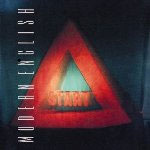 Green Building Council on sustainable hotels, a doc featuring the band Modern English on how spring break made bands famous in the 80's, fundraising documentaries for Lutheran Child & Family Services,Northern Illinois Food Bank, Anti-Defamation League, Loyola Academy, Hoops for Hope and The Thurgood Marshall College Fund.
WEB VIDEOS

800 FLOWERS, Bridal Expo, Interim CEOs, Six Flags, Big Truck TV, Teknion furniture, Eat FreelyGluten Free cooking shows, Total Body Yoga's inspirational videos and many more too numerous or obscure to mention.
LIVE EVENTS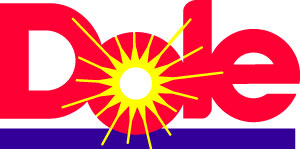 Live marketing events for TJMAXX, SOFT n SHEEN hair products and Dole Pineapple. Capgeminiconference videos, Sensient Technologies annual shareholders meeting, a live Norstrom fashion event, news event for Dept. of Labor. live conference shooting for Siemens Medical and consulting firm Korn Ferry.

Credits as of January 2012



January - November 2009
CORPORATE VIDEO
B2B and internal communications for Kraft Foods, Intel, JPMorgan Chase, National Futures Assoc., Hyatt Hotels, United Airlines, North Shore Healthcare, Mitsubishi Electronics, Discover Card, Lucent and the National Assoc. of Realtors, plus many, many more for companies you don't know existed.

Documentary & Educational Videos
For the U.S. Holocaust Museum a story about a young girl who hid in the forest during the war, for George Lucas's educational Foundation "Edutopia" a series of documentaries about how kids use technology for learning, a teacher's series:1-2-3 Magic for Teachers. For the Dept. of Defense a Stop Smoking campaign video.
TV Shows
PBS's NOVA, filming gliders. For ESPN a TV show about sports fantasy league addicts, several The Dr. Phil Shows, TruTV's Forensic Files, more for Discovery Channel's Call 911, and a History Channel show on a mega accident: Black Ice. Also shot comedy spots and infomercials for nutritional supplements.
Web & Viral Videos
Specifically for the internet to create buzz or e-commerce:, gonzo videos for Energy BBDO, Cooking.com, Diamonds.inc,Teknion Furniture, and many website videos for small companies and entrepreneurs.
Fundraising Videos
Fourth year in a row I filmed a documentary fundraiser for Jesuit Loyola and at this year's banquet they raised $370,000! Several for the Chicago Jewish United Fund and two for Lutheran Child and Family Services, and for Knights of Columbus a documentary: Coats for Kids. Also Greater Chicago Food Depository documentary.
Dramatic Shorts
Approximately twelve (I lost count) narrative shorts using many of Chicago's best actors for a good client who wants to create a buzz on the film festival circuit. Shot in High Definition. See photo below...




July-December 2008
Non-Fiction TV
Discovery Channel 's new show "CALL 911" shot ten segments on high stress, life threatening situations, directing re-enactments of first responders, more Animal Planet including a polar bear attack story, more The Dr. Phil Show in hi def andForensic Files segments and one for the reality show Movie and a Makeover. All were in Hi Def using the Panasonic HDX900, Sony F900 & Z1U. 

Corporate
Kraft, Philips, Fenwal Medical, Alta Genetics, eHarmony.com, Sunguard Higher Education, FDIC, Wachovia,Healthcare Businesswomen Assoc. many more videos for companies large and small.

Documentaries
NRA, Braveheart Therapeutic Riding Stable & Lutheran Child and Family Services.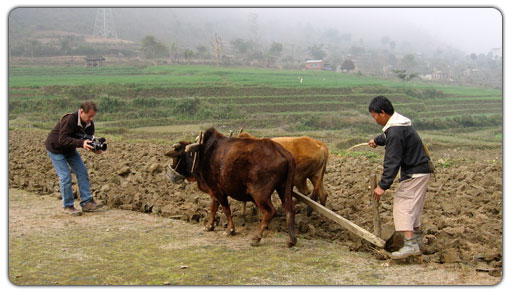 Katmandu! That's in Nepal at the foot of the Himalayas, between Tibet and India. Volunteering to shoot and produce a documentary fundraising film for an impoverished children's school for two weeks. Here with my new friends and my Panasonic 100A. I love international cultural experiences! Click here to see Nepal trip pix

January - June 2008
Lots of TV shows and Biz Videos: History Channel "The Hindenburg", HBO's Gangland series & for twelve episodes for Discovery Channel's new show: Planet Green's Renovation Nation, for NBC a lifestyle show called "House Smarts", for The Biography Channel: "Gangster Molls", for The Learning Channel: "The Great Wallendas" shot in the country's largest jail, and for Animal Planet: "Tiger Poaching". The above were all filmed in High Definition using the Panasonic HDX 900, HPX 5000, Sony F900 and Sony Z1U.
Corporate work includes documentary style focus groups of real people for Sears, Young & Rubicam PR and Kraft. A safety video for Uline, meetings and conventions for Alibaba.com, Sensient Technology, Critical Care Nurses Assoc., Zebra Technologies, McDonalds & SAS Software, for Best Buy a doc encouraging Hispanic kids to stay in school, sales promo videos for Gladson Interactive and many others. More medical videos for Glaxo, Eli Lilly, Chamberlain College of Nursing. Filmed the Hyatt Hotel Corp.'s new customer service training series with a large cast. Documentary segments on miracles for a televangelist show in Chicago's toughest neighborhoods. Lots of Online Videos: shot and edited thirty six segments for online giant Cooking.com, included many famous chefs, for other companies large and small: executive talking heads (high quality) for websites. And for Nike's website HD doc shooting for The Human Race 10K. Finished filming the documentary Out of Left Field about the new Chinese Olympic baseball team, PBS purchased it!

2007
NOVEMBER & DECEMBER 2007
For Dr. Phil Show I filmed a segment about the Drew Peterson missing 4th wife case. For Chicago's largest advertising agency I filmed for a week a fast paced pitch documentary style, for Kraft I shot a corporate video on the massive software changeover challenges. For a televangelist TV show I shot a segment on the only known case of someone becoming totally free of AIDS (through prayer), and for a real estate conglomerate I shot a corporate film about housing the servers of America's largest tech companies, plus a medical video on new breakthroughs in breast cancer treatment. Early January filming a High Def TV segment on a homicide solved by science for one week.
APRIL – OCTOBER 2007
TELEVISION: Just filmed R&B artist R. Kelly's latest music video "Real Talk" in Hi Def with the Sony Cine Alta. He wanted a "keeping it real" look. For National Geographic TV a documentary (also Hi Def) about Americans who get thrown in the worst foreign jails for doing stupid things, in this case a teenager who spent four years in a Peruvian hell hole for smuggling drugs. For The History Channel a new Hi Def series on gangs: Hell's Angels and for Yahoo! en Espanol TV a series on Hispanic role models and music groups. Also lensed a new reality show: A Movie and a Makeover and episodes for The Dr. Phil Show and COURT TV's Forensic Files.
DOCUMENTARIES: Shot a very touching documentary for Wounded Warriors, (a charity that assists wounded vets) about a young female amputee triathelete training for the 2008 Para-Olympics and another interesting documentary on Bruce Crandall Vietnam War hero helicopter pilot finally receiving his Medal of Honor for the Battle of Landing Zone X-Ray. Ankle deep in tears: filming a documentary about a young, beautiful former Miss Illinois who is now a crack head and crystal meth addict, having failed in five rehabs her parent's are at wits end, the disintegration of the perfect family... Shot a documentary on the Jesse Jackson anti-gun movement and a fund raiser for Lutheran Family & Children Services. Lastly a documentary about a Virginia Tech shooting survivor.

CORPORATE VIDEOS: Lots of CEO filming plus I am producing a major interactive video kiosk project for JPMorgan Chase (15 videos on green screen!). Shot plenty of sales, marketing and HR videos for: Abbott, Kraft, Oxford Instruments, Prudential, Orbitz, Zebra Technologies, Stericycle, AOL, UTStarcom, ITW Paslode and many smaller companies. Filmed a major series of rage control therapy videos for the University of Chicago Pyschiatric Department with 16 professional actors. Lots more but it all blurs together…
JANUARY - MARCH 2007: Shot 5 days in Scottsdale and up to the high desert of Utah plus NYC to film more on the hi def documentary on the Chinese Olympic Team. More COURT TV: 9 days (some with exterior shooting at -7 degrees) recreating a murder and the capture of the perp (solved by forensics). Shot a biz TV show hosted by Terry Bradshaw, and a video news release on avoiding hepatitis with William Kennedy. Lots of corporate videos: Stericycle, Kraft, Takeda Pharmaceuticals, Motorola, US Gypsum. Filmed dozens of website videos for cooking.com (with famous chefs), plus DIY online videos for Advanced Auto Parts, and even more (no charge) video for the Leukemia Research Foundation. More filming on a recruitment documentary for the Jesuits. I was the hit of Career Day (who wouldn't want the exciting life of a Cameraman?).
DECEMBER & NOVEMBER 2006: Shot a Dr. Phil Show on a rage-a-holic husband, an indie documentary on the old Ivy League Baseball Leagues, sales and marketing videos for: Hills Bros. Coffee, Kraft Cheese, Stryker Medical, Advance Auto Parts (shot in the worst blizzard in 27 years!), Perigon Healthcare Supply, Zebra Technologies, Haemonetics Blood Systems plus filmed a freebie for the non-profit Leukemia Research Foundation. Also, producing an online marketing video for a prestigous architechtural firm. Took lots of time off around the holidays, added a small Havanese dog to our family: see My new little dog "Bella Luna mi Amore". 2006 was my best business year ever, each year is always better than the last. I thank all my clients, friendly competitors, family and friends for making it so great and I wish you all a fantastic 2007!
OCTOBER 2006: Wow!! As of the 20th it's looking like a record setting month: just shot 12 consecutive days on four projects. Shot five days for COURT TV's Forensic Files about a wife killer caught by the real CSI scientists.
Shot the new infomercial for Donald Trump's Wealth Expo and shot the CEO of The Learning Annex. A first: hired as a forensic video consultant to analyze surveillance tapes for a casino being sued by a slip & fall scam artist. Shot a fundraising documentary for the Jesuit prep school Loyola Academy, a VNR (video news release) for AARP about free dental care for the poor, more USPS shooting, filmed a seminar for big medical supplier Owens & Minor and a sales video for Zebra Technologies, plus a comedy short about cubicle life. Interesting: shot a political TV spot for a retired Air Force officer running for mayor of a mid-size Wisconsin city to clean up the corrupt and brutal police department, which recently shot to death his twenty year old son for no reason during a routine traffic stop, while handcuffed.
Producing three videos: 1) a sales video for a blind entreprenuer who created software for the automotive sales industry, 2) for the state of Tennessee a training video for new welfare benefits recipients and 3) sales & training video for a new medical laser machine. I am able to dedicate time to produce because my creative partners/buddies: Editor Jeff Hellyer (773-725-1525) & Director Paul Buchbinder (708-214-7064) handle the projects in editing, thus allowing me to continue shooting which for me is the fun part! Gotten so busy I'm moving my funky little bohemian office to a real office park with the normal people: doctors, lawyers, accountants and such. I'll try to keep the music down...

SEPTEMBER 2006: Bizzzy! Shot a Dr. Phil Show segment on an incestuous father in denial while taking a polygraph test (yuck!), and for COURT TV's Forensic Files a story about a grisly homicide that was solved by science (yeah!). Lots of corporate videos: Farmers Insurance, Oracle, Liberty Mutual, US Postal Service, ING Financial, Kraft, AOL plus I'm producing a meetings video for a diamond store retail chain. Shot more on the Loyola Academy fundraising documentary. Producing at no charge a fundraising video for Operation Homefront, a non-profit helping military families left behind and their returning wounded warriors (a special cause of mine).
AUGUST 2006: Directed and shot a banking software training video for JP Morgan Chase Bank totally in Mandarin Chinese! Lensed a sales video for Microsoft, an in-house corporate video for Office Max including shooting CEO, a demo video for a popular club singer, an infomercial for Neumann Homes, stock footage of rivers, an educational video on improving literacy rates for the U.S. Governors Conference, a safety video for Great Lakes Dredge & Dock included shooting the CEO, more MetroScene TV shows.
JULY 2006: Just shot "Triangle of Death" for Discovery Channel's new series Battle Zone about a very important, yet unheard of battle in Iraq. Also a sales video for REB industrial shelving (world's highest), an informercial for Bigelow Builders on their innovative planned community outside Chicago, shot Crate & Barrel's annual convention and its CEO, plus a corporate video for McKinsey Consulting. This is the beautiful season here so I'm chillin' every day off I have.
JUNE 2006: Busy! Broadcast documentary about an addict who taught her honor roll student daughter how to smoke crack, a TV documentary expose: American Idol Uncovered, a corporate sales video for Sortimat high tech medical manufacturing, segment for a feature length documentary on women's divorce challenges, several commercials for a college specializing in art for Career Education Corp., a racy commercial for a new condo development, flew to LA on a multi-million dollar patent infringement lawsuit shooting and editing a video for the defense.
MAY 2006: Life on the road…Shot a documentary in New Orleans on The Big Clean Up (didn't smell quite as bad this time). Shot a sales video for a software company in NJ and my favorite city: Seattle! Shot a corporate video for Cisco Systems. Back to Seattle in a couple of weeks on a documentary sponsored by Allstate. Shot an infomercial for X2 Vests and a doc about fertility treatment for obese women. Filmed MetroScene TV for Season II.
APRIL 2006: Krazy busy. Seven days through Southern IL filming a COURT TV show about a blundering murderess caught through forensic science. For Allstate shot a documentary about employees giving back to their local communities. For Westinghouse Energy I produced a sales video on industrial robots that weld in radioactive areas of nuclear power plants. For Nexxus Hair Products I produced a short sales video about their new initiative to sell directly to the public (using 20 hot models from the Ford agency!). Shot a sales video on a new type of blood platelet gathering machine (while tornadoes were touching down) and filmed a market research video on how the public is changing their news gathering preferences.
March 2006: Shot a documentary the first week of March in Japan on the making of the Chinese Olympic baseball team. For The Dr. Phil show shot a segment using home cams about destructive arguing styles that ruin marriages, and another episode about mooching children who never leave home. Lensed a documentary about an unfortunate 21 year old woman who went through 15 foster homes, included shooting the projects.
February 2006: Flew to Boca Raton for a marketing video for the software company Front Range, shot a Forensic Files show (homicide!) for Court TV 5 days on the road. A documentary and meeting coverage for Loving Families about family counseling for low income families. Another Dr. Phil Show, a corporate video for KinseyConsutling, a sales video on the new radio frequency scanning chips and another hectic 11 days for MetroScene on the best places to eat, party and live in Chicago.
January 2006:13 more whirlwind days for MetroScene TV show preparing for the launch on Feb2. Produced 3 ninety-second spots for Bridal Expo, for the Dr. Phil Show set up 2 time lapse cameras working 4 weeks, shot an internet show for HVACTV, and a sales video for Knaack construction supplies. Plus, I set up my edit suite in historic downtown Libertyville.
December 2005: Documentary for TV on cutting edge techniques of physical therapy for special needs kidsNovember 2005 Shot & produced another corporate video for Chase. Won the Gold and Silver in the MarCom Awards (Marketing Communications) for the American Express & Abused Women's Shelter videos I produced and DP'd. Shot for Kraft about new test products and for Court TV a documentary about yet another husband trying to get away with murder. Filmed a concert of Jewish Opera and shot legal stills for a court case. Plus another week of MetroScene magazine show.
October 2005: Shot an Oprah segment on women's health issues, a sales video for an upscale real estate developer of luxury rehab condos, a Dr. Phil show on a couple having money issues, a Liz Phair private concert and a documentary on the cleaning up of an asbestos Super Fund site. All in the first week of October. See why I need a little time off?
September 2005: 5 days documentary shooting in New Orleans a two hour special "Rescuing the Rescuers" on the pyschological toll Hurricane Katrina is taking on the police, firefighters & EMS personnel. Best part was filming a night raid with the SWAT team to eradicate scumbags and snipers! An unbeliveable, surreal experience. I have always been fascinated shooting in devastation zones, where the thin veneer of civilization has been peeled away and the best and worst of our species comes to the forefront. Also a commercial for La Porte Health Systems and a fundraiser for Morris Hospital. A corporate video for Crate & Barrel, a commercial for The Wedding & Home Show. For Entertainment Tonight a behind-the-scenes segment on the new Fox hit series Prison Break, shot in a real prison. Shot 5 days a pilot for a new lifestyle TV show "MetroScene" about the hippest happnin' area of the U.S.'s major cities.
August 2005:11 day vacation shoot in Italy from Venice to Rome a HDV (Hi Def Video) documentary on the new Chinese Olympic Baseball Team and hopefully I will follow them to the 2008 Olympics. Also shot in Italy a documentary on two adventurers who rode 15,000 miles on horseback from the bottom of Chile to the top of Alaska.
July 2005: National Geographic's Explorer (hi def) about the science behind surviving disasters. A new Discovery show Pop Nation, a segment on amassing collections of odd things (hi def also). A corporate video for Liberty Mutual Insurance. A documentary sponsored by Allstate on a summer camp dedicated for children suffering from burns in the mountains of Washington State. Vacationing in Seattle & British Columbia!
June 2005: 8 day shoot in southern Illinois on a story about a homicide solved by forensics, including reenactments, for Court TV. Produced a sales video for JP Morgan Chase on cutting edge digital storage technology. Filmed a new adventure TV show, Sea Dogs, for Discovery in the Florida Keys for 5 days. It's about some crazy macho women and men who race out to sinking ships, usually at night in storms, to plug the leak for a reward from the insurance company. Also a video news release for Nabisco.
May 2005: Holy Water-Gate had its premiere in prime time on Showtime! I'm very proud. Shot a documentary on the good works of the Arizona Humane Society. DP'd (also Produced & Directed) 2 high energy corporate videos (Whirlpool & American Express), shot an infomercial for Commodities Made Easy, two commercials for Browns College (Fashion Design & Nursing), a VNR for the AARP about the elderly using ER rooms as primary care facilities. My emotional documentary for Orphans of the Storm premiered at their annual banquet and had a great effect on donors.
April 2005: The Innocent, a feature length documentary I shot had its world premiere at the Chicago International Documentary Festival, it's a documentary film about men and women wrongfully sentenced to death…who lived to tell about it. For the Illinois State Boxing Championships I produced and shot the competition and sold the videos through my new little company "Chi-Town Fight Tapes". Shot an instructional training video for Critical Scan diabetes test equipment. For Sony Pictures a documentary about hip-hop artists intervening with at-risk inner city teenagers to try to turn their lives around.
March 2005: 
Lots of traveling. A litigation support video on a personal injury case about a famous surgeon who will never operate again, for the Food Network an episode on Kitchen Gadgets of the Future (don't laugh it was a lot of fun!), a physician education video for a new drug to combat breast cancer, a fundraising documentary for the Special Olympics, a cop training video for the Law Enforcement Training Network, a fund raising documentary for historic Grace Lutheran Church of Oak Park, a documentary to be shown to Congress about why funding to help the disabled find jobs should not be cut, plus I will be producing and shooting a documentary for Orphans of the Storm animal shelter. 


February 2005: 

A corporate video for Hewitt & Associates, an infomercial for a new nutritional supplement, a corporate video for Kraft Foods, a pilot with the world's expert (Dr. Helen Morrison) on serial killers, several videos in two languages (I also produced them) on food stamp reform for several states sponsored by Citicorp, began a WW II documentary on Chiune Sugihara who opposed the Nazis at the risk of his own life to save thousands of Jews. 


January 2005: 

Just bought the popular new Panasonic DVX 100A to service all the requests for 24P. Two challenging Dr. Phil Shows, had to hide two cameras and a time lapse unit. For the pharmaceutical giant Fujisawa a corporate video on a major merger, for Ford a media training seminar, two Forensic Files shows: an arson homicide and catching a killer with a microscopic speck of dirt, plus a video news release for a new lasik eye surgery procedure.


December 2004: 

Busy, busy month. Started with a video news release for the AARP about dancing as a great exercise for seniors, a half hour infomercial on car financing for unfortunate people with no credit, a ten day high definition infomercial in NY for the financial giant ING, Crate & Barrels' corporate image film, two episodes of Court TV's Forensic Files about a killer who claims sleep walking as an alibi and a segment about new evidence in the Lindberg baby kidnapping case, a fund raising documentary for Allstate on a woman's shelter, shot the Hard Rock Hotels' internet video, a History Channel segment on president Andrew Jackson, a corporate image video (which I also produced) for Ultra Diamonds, two instructional DVDs (also produced) for SHL on pre-employment psychology testing, a training video for Snap-On Tools, two Dr. Phil Shows: anorexia and spoiled children, a segment for Antique Road Show. Documentary about the Quilters of Gee's Bend, a group of rurally isolated, utterly impovershed African American elderly women whose quilts went from selling for $20 to the Whitney Museum practically over night! Told you it was a busy month.

On another note, a one-hour documentary I DP'd has won a Cine Golden Eagle! Holy Water-Gate, produced and directed by independent filmmaker Mary Healey-Conlon, a professor of documentary production at University of Rhode Island, is definitely the most important project I have ever had the honor to participate in, and that says a lot. This hard-hitting film explores the clergy sexual abuse scandal in the Catholic Church and it's inexcusable cover up. Edited by my good friend Jeff Hellyer of Edit House Chicago (773-725-1525). For more info visit www.holywater-gate.com. Keep an eye out for it on Showtime in the near future, don't miss it! For programming inquiries visit www.louiserosenltd.com
A major budget, full length feature documentary I shot throughout the last half of 2004, Strong at the Broken Places (www.strongatthebrokenplaces.com) was released. The film, shot all over the U.S., focuses on the human cost of the war in Iraq as expressed in the words and faces of the soldiers themselves and their families, many who are now shattered. 


 PRE-2004 CREDITS

BROADCAST

All Prime Time Discovery Channel, 1 hour show on "Wedding Stress"
The Weather Channel: Live shots. 
The History Channel: 5 European country shoot on "Giants" show, history of "Basic Training", A&E biography of "Mohammed", "Lightning Survivors", "Anti-Terror Technology". 
National Geographic: 2 shows for "Dogs with Jobs". 
Forensic Files: 9 shows on how science solves crimes. 
The Dr. Phil Show: 9 feature segments for shows on various topics. 
Unsolved Mysteries: 5 shows in current season, 
Court TV: "JFK Assassination-The New Evidence". 
The Travel Channel: Presidential Homes "Lincoln". 
Fox Sports Network: "Beyond the Glory", 
The Golf Channel: Live Shots at Advil Open, 
MSNBC: "Man on the Street". 
Fine Living Network: "Architects" 2 shows.
A&E's Mail Call: 1 show on the Army's new XM-29 assault rifle and another on armor piercing tank rounds and night firing tactics. Shot live firing at Ft. Knox.
Japanese TV: Surviving the crash of Flight 232
German TV: Pro and Anti Iraq War coverage
Spots: About six spots for regional markets from long distance service to banking.
DOCUMENTARIES
Line of Duty: "Breaking Dog Fighting Gangs"
Fine Line Media: "Human Shields Against the War".
Kichler "Yucatan Escape" shot in Honduras, Mexico & Belize. 
The God Squad: Clergy ride in cop cars to cool flare ups in tough neighborhoods.
Alfred Caldwell: Life of the famous landscape architect.
Universal Studios: 15th Anniversary Field of Dreams DVD special features.
CORPORATE
Sales, marketing, training, meetings videos and webcasts for GE, SBC, Underwriters Labs, Johnson & Johnson, Komatsu, OSHA, Miller Lite, Pfizer, United Way, Nordstrom, Office Depot, Bridgestone, Ford, BP Amoco, American Veterinarian Assoc., Mobil Travel
But wait! There's more!
CAMERAMAN: on the exotic paradise island of Bali in southeast Asia, a travel adventure video for Cadence Corp. Includes whitewater rafting through the rainforest!
DIRECTOR OF PHOTOGRAPHY: for A&E's The History Channel approximately 20 programs. "The Al Capone Story", "Lincoln: The Untold Stories", "Leopold & Loeb", "Elders of Zion," , "Quantrill's Raiders," "Haunted Maine", "Haunted Hawaii", "Haunted Chicago", "History of Sports Technology," "Frontier Doctors," "Tecumseh", "Wolf Pack: German Submarine Warfare of WWII" and "Chief Pontiac." For many of these shows we created re-enactments and abstracts, logistically and creatively similar to shooting low budget features.

CAMERAMAN: two training films for the U.S. Marines Helicopter Attack Group on the Cobra Attack Helicopters. Subjects: Low level flying and escort tactics. Utilized live ammunition, night maneuvers, and flying below tree top level. Very exciting!!
DIRECTOR OF PHOTOGRAPHY: NBC's prime time show Unsolved Mysteries, about a dozen episodes: Nurse Tammy Missing, Missing Anchorwoman, Lady In Black, Who Murdered Brooke Baker?, Black Churches Burning, Michele's Reunion, Evonne is Gone, Struck by Lightning, Baseball Amnesia, Twisted Sisters, Missing Rancher, Missing ATM Attendant among others.
DIRECTOR OF PHOTOGRAPHY: Pay-per-view fashion bikini (and nude) videos shot throughout the British Virgin Islands aboard the world's largest clipper sailing ship with 24 gorgeous models. Sold through Playboy.
DIRECTOR OF PHOTOGRAPHY: A&E's Biography: Ted Nugent (the guitarist) and Mary Wilson (The Supremes).
CAMERAMAN: shot Fergie, Duchess of York, for CBS's 3-hour special: American Film Institute presents "100 Years, 100 Movies."
CAMERAMAN: documentary shot around the U.S. for Allstate on the need to volunteer to help others. Many other programs over the years for this client including covering he Hurricane Andrew disaster response.
CAMERAMAN: Television documentary for the Iron Butt Rally, America's toughest motorcycle challenge: 11,000 miles in 11 days.
CAMERAMAN: Documentary about a group of hikers trekking the entire Appalachian Trail (1250 miles over six months), celebrating the Sierra Club's 100th Anniversary. Sponsored by Video Expeditions, producers of travel adventure programs.
DIRECTOR OF PHOTOGRAPHY: Fox Television's critically acclaimed prime time series "Yearbook", a documentary show about life in high school. Shooting pure documentary (handheld) style six days a week for six and one half months, with a shooting ratio of 150:1, all real life situations.
CAMERAMAN: two training programs for the U.S. Army on heavy military transportation techniques. Shot in Korea near the Demilitarized Zone. Lots of helicopter shooting. Plus a training video for the U.S Special Forces, on psychological operations enemy forces are expected to employ.
DIRECTOR/CAMERAMAN: for the Episcopal Diocese two documentaries exploring the themes of unity and diversity, including the U.S. visit of the Archbishop of Canterbury.
CAMERAMAN: for True Value Hardware a film noir Sam Spade take off in black & white plus many other sales training programs. About twenty videos for Ace Hardware.
CAMERAMAN: for Crate & Barrel perhaps two dozen sales, marketing, training and architectural videos shot all over the U.S.
DIRECTOR OF PHOTOGRAPHY, documentary shot in Europe for PBS about the Nazi's destruction of a small town in Czechoslovakia (Lidice) in retaliation for the assassination of Hitler's right hand man. The story of how the atrocities are still affecting the lives of the survivors today, shot on location.
CAMERAMAN: video news releases for American Veterinarian Assoc., Serengetti Sunglasses, American Bar Association, American Express, Greenpeace and Jim Beam Brands. I have done many dozens of VNRs & PSAs too numerous to mention.
CAMERAMAN: ABC prime time television special with Barbara Walter's on AIDS. Shot in the "hood."
CAMERAMAN: thirty video projects across the U.S. for AT&T. Directed several. Subjects: Political Action Committees, operator services, new switching systems, sponsorship of theater groups, fire disaster, and supervised the filming of a time lapse project of their new HQ building under construction. Used three cameras taking one frame every twelve minutes for one year.
CAMERAMAN, corporate image video, shot across the U.S., for International Minerals & Chemicals, on animal nutrition needs and feeds. Also for I.M.C., an interesting documentary on the problems of Florida's vanishing wetlands. Including lots of wildlife shooting.
DIRECTOR/CAMERAMAN: for United Airlines a video training tape on the problems customers experience prior to departure, titled "The Pre-Flight Experience." Also for United, cameraman for the in-flight "infomercials" called Take 5, that inform the public about United's destinations and a commercial for Skymall. See my work at 30,000 feet.
PRODUCER/DIRECTOR/CAMERAMAN, half hour documentary shot at the Chicago Botanical Garden over a two year period, about new river restoration techniques, funded by the EPA.
DIRECTOR/CAMERAMAN, Six Flags Over Great America amusement park, shot eight promotional videos enticing park patrons to buy, buy, buy!
CAMERAMAN: for Yasakawa a trade show video demonstrating the highest precision machining tool in the world - no, the universe!
CAMERAMAN: for Encyclopedia Britannica a very interesting series of educational programs: Regions of America: Everglades, Grand Canyon, Suguaro National Monument, Mt. Rushmore, Cherokee Nation, etc. Has garnered many awards, included dozens of hours of helicopter photography, with and without mounts. Lots of nature photography.

DIRECTOR/CAMERAMAN: ninety minute documentary for Japanese Television, The Fuji Network, behind the scenes of a very special circus, Cirque Du Soleil of Montreal.
CAMERAMAN: half-hour made-for-TV documentary sponsored by Sears on the subject of volunteerism. Shot all across America. Also for Sears, many fashion videos and dozens of sales training videos.
DIRECTOR OF PHOTOGRAPHY: feature length horror/action film: A Critical Madness. Lots of car chases & crashes, explosions, stunts, and other fun FX. Supervising large crew under adverse conditions.
DIRECTOR/CAMERAMAN: for Ultra Gold & Diamonds two sales videos for investors and employees illustrating America's fastest growing jewelry store chain.
DIRECTOR/CAMERAMAN: for Pizza Hut, video segments for projection at their annual sales meeting two years in a row, shot across the U.S.
CAMERAMAN: promotional documentary for Pfizer Pharmaceuticals concerning the raising of Brahma bulls, shot in Chile, Argentina & Brazil.
CAMERAMAN: America's Most Wanted plus NBC's true crime series Save Our Streets, (I love crime shows!) several episodes, HGTV, It's A Miracle, Modern Marvels, also some exteriors for Married With Children and Perfect Strangers.
PRODUCER/DIRECTOR/CAMERAMAN: two half hour infomercials for Compton's Encyclopedia to be broadcast on the Learning Channel and the Discovery Channel.
CAMERAMAN: complex new product intros for I.B.M.'s healthcare products. Supervised two video crews and one film crew for this major video. Also for I.B.M. a , video news release about their new super computer Deep Blue's challenge of Garry Kasparov the world's chess champion
DIRECTOR/CAMERAMAN: industrial film for the Monsanto Corporation on the subject of their creation of genetic engineering of plants, shot in Brazil & Mexico.
PRODUCER/DIRECTOR/CAMERAMAN: corporate image film for Texpak, a plastic wrapping manufacturer for the food industry. Included complicated computer generated graphics and shooting in Belgium, Holland and all across the U.S. Produced versions in German, Spanish and Polish.
CAMERAMAN: two BBC half hour documentaries for broadcast, The History of Skyscrapers and Infrastructure of Cities. Lots of helicopter belly mount shooting. Also, for the BBC for the BBC a documentary about violence in America as seen from the point of view of America's busiest trauma unit in Chicago's toughest neighborhood. Plus a documentary on Women of the Mafia.
CAMERAMAN: for Steven Spielberg's Shoah Foundation,approximately 20 survivor testimonials for Holocaust research.
PRODUCER/CAMERAMAN: for Citicorp thirteen training videos sponsored by state governments and Canada on the new food stamp debit card system. Produced in English, Spanish, Navajo, Vietnamese, Arabic, Laotian, Cantonese, Cambodian, Russian, Hmong, Armenian and Farsi. All with character generation and captioning in their own languages!
CAMERAMAN: Behind the Scenes" EPKs (Electronic Press Kit) for many television shows such as Turks and Chicago Hope, plus the Tom Hank's movie "The Road to Perdition".
CAMERAMAN: recruitment program for A.T. Kearney shot in Germany, England and across the U.S.

PHOTOGRAPHY: children's video sponsored by Disney and McDonald's about the world's largest only totally intact skeleton of a Tyrannosaurus Rex, "Sue." Also for McDonald's a documentary for encouraging Hispanic teenagers to stay in school.
DIRECTOR OF PHOTOGRAPHY: candids videos (conventions) for Safety-Kleen shooting days, cutting nights for lots of laughs at the end of their conventions in Maui and Palm Springs, plus a corporate image piece shot documentary style about the building of a NASCAR stock car from the ground up, culminating in the exciting Mello Yellow 500. Also, about a dozen corporate communications programs for this company.
CAMERAMAN: for 1-2-3 MAGIC, educational videos for retail sale on the problem of parenting "strong willed" children. Family dynamics scenes using dramatic technique as explained by famed child psychologist Dr. Thomas Phelan. In Blockbusters nationwide.
DIRECTOR OF PHOTOGRAPHY: public service announcement for the AFL-CIO on the subject of welfare reform and how it effects employees.
DIRECTOR OF PHOTOGRAPHY: one hour documentary, "A Private War", destined for PBS about the WWII story of a Polish doctor working for the Undergground and how he saved thousands of people from the Nazis. Shot across Poland including in the ruins of the Auschwitz gas chambers.
PRODUCER/DIRECTOR: two training videos for the Center For Conflict Resolution, live cutting three cameras.
CAMERAMAN: documentary style marketing video for Glaxo shot across the country on new migraine headache treatments.
CAMERAMAN: several sales videos shot around the country for the Spacesaver Corp. the industry leader of portable shelving.
CAMERAMAN: 48 HOURS, the CBS News magazine show, several episodes, fast, hand held work. I can keep up with reality, good at predicting what the subjects will do.
CAMERAMAN: documentary for Illinois Institute of Technology on the architectural contest to choose the design for the new Mies Van Der Rohe student center from the world's five leading architects.
CAMERAMAN, documentary for the Discovery Channel about life underground: "Invisible Subtropolis", shot in very dangerous conditions 300' below the surface.
DIRECTOR/CAMERAMAN, corporate image video for the Illinois Trade Association, America's largest barter organization.
DIRECTOR/CAMERAMAN: medical marketing video for Novacare shot documentary style about a forty year old woman, born without arms and legs, being fitted with state-of-the-art upper body prosthetics.
DIRECTOR/CAMERAMAN, for the Regal Alaskan Resort in Alaska a promotional videotape encouraging meeting planners to come up north for their next business affair.
DIRECTOR/CAMERAMAN,: for ITW a training video on heavy machinery and twoC.E.O. addresses regarding the touchy issue of sexual harassment in the workplace
CAMERAMAN: half hour broadcast documentary for the Jewish Historical Society on the first hundred years.
CAMERAMAN, award winning documentary fund raiser for the Boy Scouts of America about an economically disadvantaged troop from Chicago's toughest housing project.
CAMERAMAN: for Irish Public Television a one-hour documentary about the 20th reunion of the most famous of all Irish music groups, the Green Fields of America. Shot concerts on-stage and behind the scenes.
CAMERAMAN, documentary for Project Choices, a pilot program to integrate learning disabled and retarded children back into the regular classroom. I have a lot of experience shooting children with disabilities (I'm the father of two kids).
DIRECTOR/CAMERAMAN, three travel promotional videos for Sheraton in Mexico, Hawaii and Portugal.
CAMERAMAN, documentary shot in Israel for the Jewish United Fund about the problems of absorbing hundreds of thousands of Russians and Ethiopians into Israeli society. Interesting cases of culture shock. I have shot about five other documentaries for the JUF.
CAMERAMAN: several shoots for the international consulting firm A.T. Kearney plus a video news magazine on their success stories shot across the U.S. and England.
DIRECTOR/CAMERAMAN: for Reader's Digest's Video Visits, travel promotional videos for Finland, Canada and Chicago. In Blockbusters nationwide. I have done many travel destinations and resorts videos, including a sales video for The Canals of Ireland.
DIRECTOR/CAMERAMAN: industrial promotional video shot in Italy for ITT, touts their pioneering of state of the art manufacturing robots. Many other training and sales videos for ITT including the visit of the King of Sweden. I have done many aerial shoots for this client.
CAMERAMAN: ESPN prime time television special on Dramatic Moments in Black Sports History. Also, a triathlon shot in rural Chile
DIRECTOR/CAMERAMAN: for Motorola a meeting opener video announcing new interactive personal communication devices and software. Dozens of other shoots for Motorola including C.E.O. talks and a behind the scenes look of their participation in the 1996 Atlanta Olympics.
CAMERAMAN: video promoting the Ganassi Racing Team to encourage new sponsors to come aboard. Dramatic pit shooting in this behind-the-scenes documentary, with driver Eddie Cheevers.
CAMERAMAN: corporate image film for Ashland Chemicals. Shot cigarette boat races from a helicopter going 100 mph at 20 feet above the water. Don't ever, ever do anything so stupid and dangerous!
DIRECTOR OF PHOTOGRAPHY: dramatic video for Pioneer Hybrid, on a day in the life of a successful farmer/salesman. Large cast.
DIRECTOR OF PHOTOGRAPHY: two dramatic training programs for the National Futures Association on the subject of arbitration, using large casts.
DIRECTOR/CAMERAMAN: for Brunswick, three commercials promoting bowling as great fun.
DIRECTOR/CAMERAMAN: two videos for the U.S. Navy at Great Lakes Naval Training Center, now the nation's largest. One for new recruit orientation, the other for finding sponsors for events.
CAMERAMAN: tear-jerking, reach-for-your-wallet fund raisers shot documentary style for Lutheran General Hospital, Mt. Sinai Hospital and Hebrew Theological Seminary. This is one of my strong specialties. I am very good at covering material before we have a script so it will edit well.